Grooveshark: Only Five Days Left! →
grooveshark: Until 2012! As excited as we are for the new year, this means there are only five days left to take advantage of the Grooveshark Holiday Specials! For only five more days you can upgrade your Grooveshark account or a friend's Grooveshark account for a discounted price now that will…
2 tags
Rapture Playlist
A playlist for the end times.
1 tag
This Is Not A Pride Flag
This is a Pride Flag
3 tags
Flagged or Fagged on YouTube
I posted this song by CWA on YouTube and it was taken down with the message "Rejected (content inappropriate)." There wasn't a video, just a picture of the band. I realize it's not the greatest song, but it's a piece of queer music history. I first heard "Only Straight Girls Wear Dresses" when I was a teenager back in the mid-nineties on a...
2 tags
Philosophy of Loss
DADT repeal fails to advance again. Here's your Song4Congress.
4 tags
When's the Rally to Restore Reality?
So, this is how Jon characterizes the liberal response to his Rally to Restore Sanity. And this was Rachel Maddow's actual response. See what Jon did there is he took a clip of Rachel Maddow responding to Keith Olbermann's suspension and presented it as if it was her response to his Rally to Restore Sanity. And he completely ignored her actual response because it didn't...
2 tags
3 tags
I'm Green. Why do I vote Blue?
When I moved from South Carolina to California in 2009, I registered as a Democrat for the first time. On election day I seriously began reconsidering that choice. Not out of disillusionment or anger with the Democratic Party, but because the California ballot has a lot of Green on it and I don't see my Democratic Senators or Congressman getting primaried from the left. That doesn't...
Obama playing partisan games with LGBT issues,... →
'Go tell the GOP' isn't exactly what fierce advocates do.
HOWTO Make jello blood-worms →
3 tags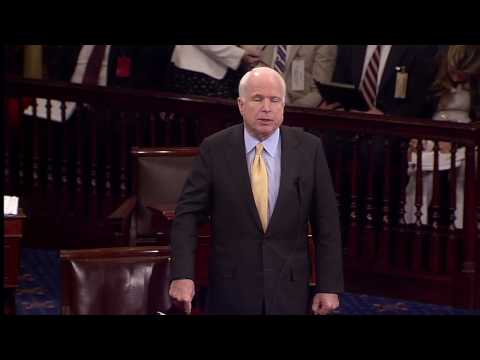 "It's like me singing with Pol Pot. People will call you a fag or whatever..."
– Boy George on Elton John singing with Eminem, March 2005
listening to "Boy →
listening to "Bessie Smith-Gimme A Pig Foot And A... →
listening to "Bessie Smith - Do Your Duty" →
listening to "ELLA FITZGERALD-THIS GIRLS IN LOVE... →
listening to "The Brian Setzer Orchestra - Jump... →
listening to "Juice Newton - Queen Of Hearts" →
listening to "Sisters in the Struggle, A music... →
listening to Lesbians on Ecstasy - Sisters in the Struggle
listening to "GENERATION -X- YOUR GENERATION" →
listening to "MEN jd samson UNEDITED live version... →
listening to "The Gap Band - You Dropped A Bomb On... →
listening to "Bikini Kill - Rebel Girl" →
listening to "SUZI QUATRO I WANNA BE YOUR MAN" →
listening to "CWA - Only Straight Girls Wear... →
1 tag
All LGBT Students in Mississippi should have a...
If you want to make a donation to help ensure Constance and LGBT youth of Mississippi have an inclusive prom—no matter what happens with the lawsuit—donate to Mississippi Safe Schools Coalition. The donations are collected by the ACLU of Mississippi. Make sure to enter "MSSC" in the "Why are you donating today?" field. And a big hat tip to JR at DailyKos which...
OMG ONE TIME RACHEL MADDOW MADE A MISTAKE! And then corrected herself the very next day. However, this doesn't stop right-wingers from jacking off about it to this day. If all you've got is a 4 month old mistake that was corrected, I'd say Rachel is winning. Visit msnbc.com for breaking news, world news, and news about the economy 'The Rachel Maddow Show' for...
listening to "Bitter:Sweet - Salty Air" →
hmm… baroque trip-hop. I approve.
1 tag
Senator Bunning is Teabagging the Senate
Last Thursday night Senator Bunning said he didn't think many were watching as he held up extending jobless benefits. (I was as many were. And many more have now seen the CSPAN video.) One of his final remarks that night that struck me as interesting was something he said about the Tea Party: "If you think the Tea Party people are crazy, get them involved in your Senate race, or get...
listening to "Ani DiFranco Shameless" →
Ani DiFranco — Shameless (this performance is all kinds of awesome)
1 tag
Global Warming, Water Temp and Climate Change. Is...
No one said a 2 degree rise in the average temperature of the surface of the earth would make Summer happen in February in New England. It doesn't have to be colder than usual in New England to snow, there just has to be more precipitation. Precipitation happens when the surface of the water is warmer than the air above it. For the east coast specifically it's the temperature of the...
1 tag
Daily Caller: Moving one step closer to gender... →
This from the same site that mocked a woman for appearing or acting mannish. A better gauge for gender equality might not be how jobs are assigned, but how accepted gender variance is. If genders were truly equal, crossing gender boundaries wouldn't be newsworthy.
1 tag
When The Prankster Won't Hang Up
One time I got a prank call and started a conversation with the prankster. They were very upset I didn't just hang up. "Hey YOU called me!" Another time I got into a fight with a woman (okay it was my girlfriend's ex) who got all in my face, pushed me and then said, "Why are you touching me?" Well, that's backwards isn't it? And now someone who...
listening to "They Might Be Giants - Why Does the... →
They Might Be Giants – Why Does the Sun Shine? (The Sun Is a Mass of Incandescent Gas) #superNerdMusic
listening to "They Might be Giants-Birdhouse In... →
listening to "They Might Be Giants - Istanbul (Not... →
They Might Be Giants – Istanbul (Not Constantinople) @RMandAMCrock @Madabip
2 tags
"It is certainly true that our society faces many life-and-death issues. But we..."
– Anne Braden
1 tag
Watch
Bohemian Rhapsody finale at Hard Rock Park in Myrtle Beach, SC combined fireworks, lasers and water fountains choreographed to music by Queen. The Hard Rock Park was only open for one season in 2008. It went bankrupt then sold due to financial problems thanks to the economy tanking. At least I got to experience and capture some of it during the short time it was open.
listening to "Hunter Valentine - Break This" →